Wix Stores: About Wix Stores
Wix Stores gives you all the tools you need to create a sleek, professional online store and grow your eCommerce business. You can display your products in stunning galleries, accept secured checkout, sell on multiple sales channels, and add dropshipping products to your store.
To get started, browse through our designer templates; many come with Wix Stores already installed. If not, you can easily add Wix Stores to any of them - they're fully customizable.
Get started
---
Create your store products
Start building your online presence by adding products. Sell physical or digital products and add up to 15 images, GIFs, or videos so customers see what you offer. You can even create your own store gift cards.
---
Expand your product list with dropshipping
Dropshipping is a great way to build your product selection without having to create, manufacture, store, and ship those products yourself.
To get started, connect to a dropshipping or print-on-demand service and select the products you want to add to your store. When a customer buys a product, the dropshipper ships the product directly to the customer.
Learn more
Check out these dropshipping options:
---
Customize your storefront
Set up your online store just the way you want using the countless design and customization options.
Here's just some of what you can do:
Product display customizations
Product page customizations
Personal customer member pages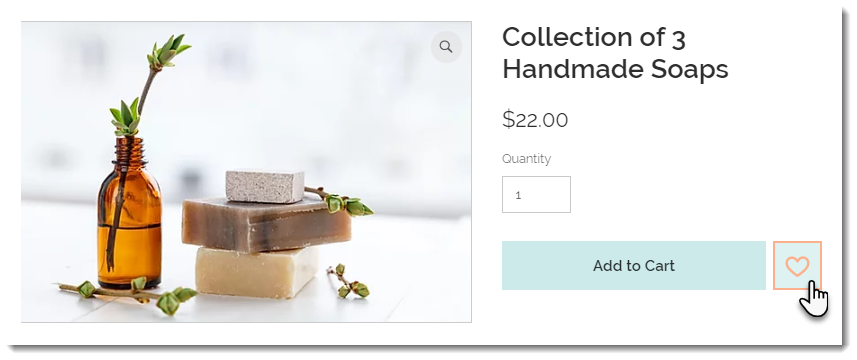 Tip:
Your store is fully optimized to look great on mobile.
---
Provide customer incentives
Keep your customers engaged by offering them incentives. Options include:
---
Get ready to start selling
Set your store up behind the scenes so you can go live.
Secure online payment
Offer customers secure online checkout. Wix pre-selects the optimal payment providers (e.g. credit / debit cards, PayPal, Wix Payments, etc.) for your region. Choose the ones that work best for your store.
Shipping, local delivery, and pickup
Select which regions you ship to, then set shipping rates for each. Choose the best way to calculate shipping for each region:
You can offer shoppers in a region one shipping option or a variety (e.g. Standard Shipping, Express Shipping).
Tax
Simplify tax collection by using Avalara automated tax. Avalara calculates tax based on up-to-date tax rules. When tax rates change in regions where you collect, they're updated automatically in your store.
Learn more
---
Take and manage online orders
Manage your orders and track inventory. Add tracking numbers to orders you fulfill, print packing slips, and cancel and refund orders, if needed.
---
Sell in multiple sales channels
Expand your market! Start selling products on social media.
---
Find out about new features
Wix stores is adding new, advanced features all the time. To keep up-to-date, we invite you to visit our
store features article
from time to time.
Find out more about Wix Stores: