Wix Multilingual: Translating Your Site
Important:
This article applies to sites built in the Wix Editor and Editor X. Sites built with
Wix ADI
are currently not integrated with Wix Multilingual.
Create a tailored, personalized website experience for visitors around the world using
Wix Multilingual
. In this article, you'll find a step-by-step guide, from adding Wix Multilingual to translating your content.
---
Step 1 | Add Wix Multilingual
First, you need to add Wix Multilingual to your site and choose your main and secondary languages. When selecting your main site language, keep in mind that this is the default language your site visitors will first encounter.
---
Step 2 | Switch to a secondary language
After adding Wix Multilingual to your site, switch to your secondary language to start working on the translation. The Switch Languages panel at the top left of your Editor allows you to navigate between languages with just one click.
Click an option below to learn how to switch to a secondary language in:
---
Step 3 | Translate your Editor content
After switching to your secondary language, translate each part of your content in your Editor. With Wix Multilingual you can translate your site's content (e.g., text, images, links, etc.) in two ways:
Learn more about elements that you can translate by clicking a link below: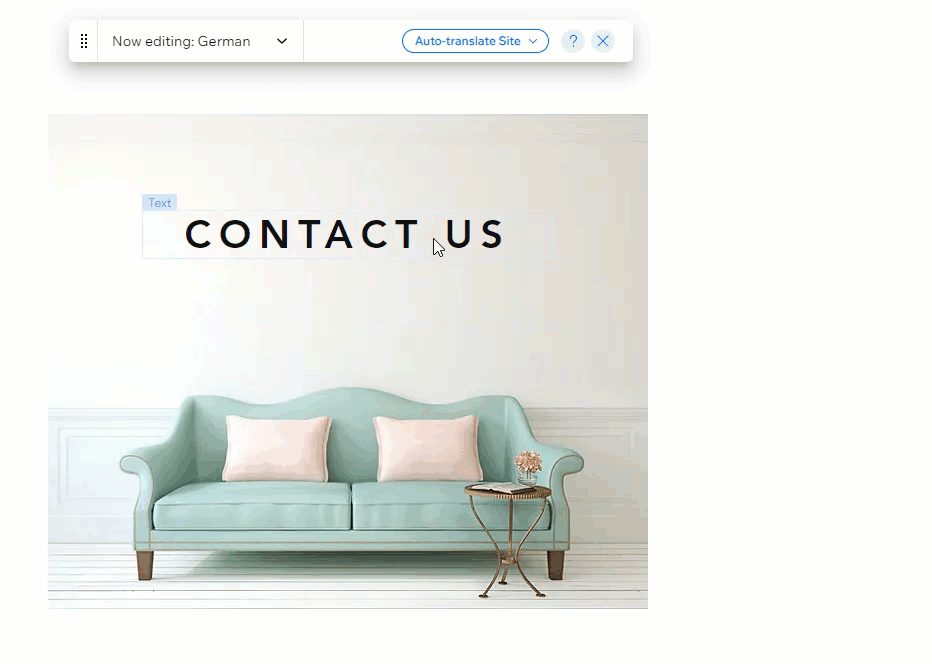 ---
Step 4 | Translate your apps
After translating elements in your Editor, head over to the
Multilingual dashboard
to translate your app content. You can translate various Wix apps like
Wix Stores
,
Wix Events
and
Wix Chat
. We are working on making all Wix apps and third-party apps translatable.
---
Step 5 | Make the translation visible
Now you're ready to go live. Go to Site Languages in the Multilingual dashboard to make the language visible. Then head over to your Editor to publish and make the changes live.
To publish your translations:
Go to Site Languages in the Multilingual dashboard.
Click the Status drop-down next to your language and select Visible.
(In the Editor) Click Publish at the top right to publish your site.
---