Wix Photo Albums: Test Ordering Your Printed Merchandise in the Wix Photo Album Store
Important:
Wix Photo Albums Store is not available to all users. As of February 2023, it is no longer possible to add Wix Photo Albums Store to your site. As an alternative, you can
add Wix Stores to your site
and
connect it to Printful
to sell your photos.
Your Wix Photo Albums Store is up and running, so you're on your way to monetizing your content. If you'd like to try the products on your own, you can easily place a test order. As a Wix Photo Albums Store merchant, you'll receive a one-time 20% discount.
To place a 20% discounted test order:
Sign in and go to your published site.
Make a purchase on your Wix Photo Albums Store the same way a regular customer would.
Note: The discount only appears at checkout, not in your cart.
Before entering your details in Order a Print, you'll see the following offer: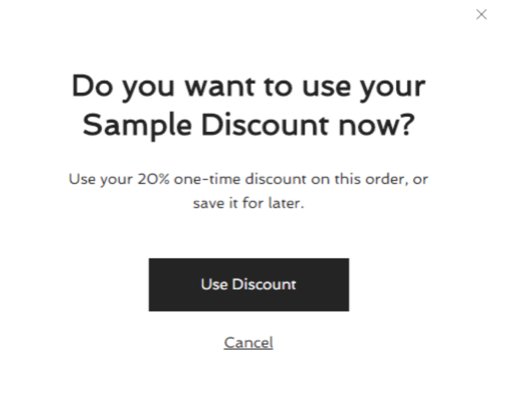 5. Click Use Discount.