Wix Events: Creating a Hybrid Event
Hybrid events are events in which some guests attend in person while others join online.
Any event you create in Wix Events can become a hybrid event. While creating the event, simply create a regular in-person event and add video conferencing.
---
Step 1 | Create an event with your physical location
Creating an event draft (or edit an existing draft) and make sure to add the physical location where the event will take place.
To create an event draft with your physical location:
Create an event and save it as a draft or published event. Learn how to create an event.
Under Location, select Physical location.
Enter the physical address where the event takes place.
In the Venue name field, enter a message that lets guests know they can join online.
---
Step 2 | Add video conferencing
After creating your event, you can add and set up video conferencing in addition to the physical location.
To add video conferencing:
Go to the Events in your site's dashboard.
Select the relevant event.
Click Features.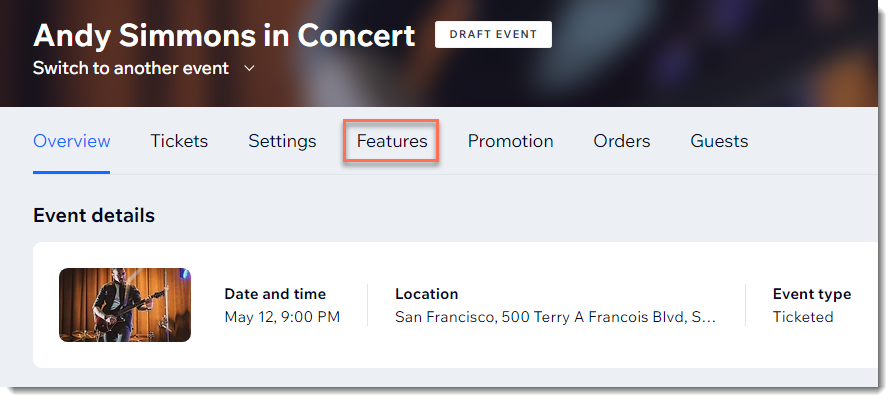 Click Video Conferencing.
Click Setup video Conferencing.
Select and set up a video conferencing option: