About Your Contact List
Important:
We are in the process of releasing a new version of Contacts. If the steps in this article don't match your screen,
click here
for instructions.
Keep track of leads, customers, and anyone else interacting with your site and business, all in one place.
Click to go directly to your Contact List.
---
Automatic syncing of your contacts
Every time a visitor submits a contact form, subscribes to your newsletter, buys something from your store, or interacts with your site in a number of other ways, they are automatically added to your Contact List with the information they provided.
This means that you automatically gave access to those people that are interested in your site or business, and you can access their details at anytime.

---
Easy access to your contacts' details
You can view all of your contacts on your
Contact List
in your site's dashboard. When you click a contact, the contact's details open in the panel on the right.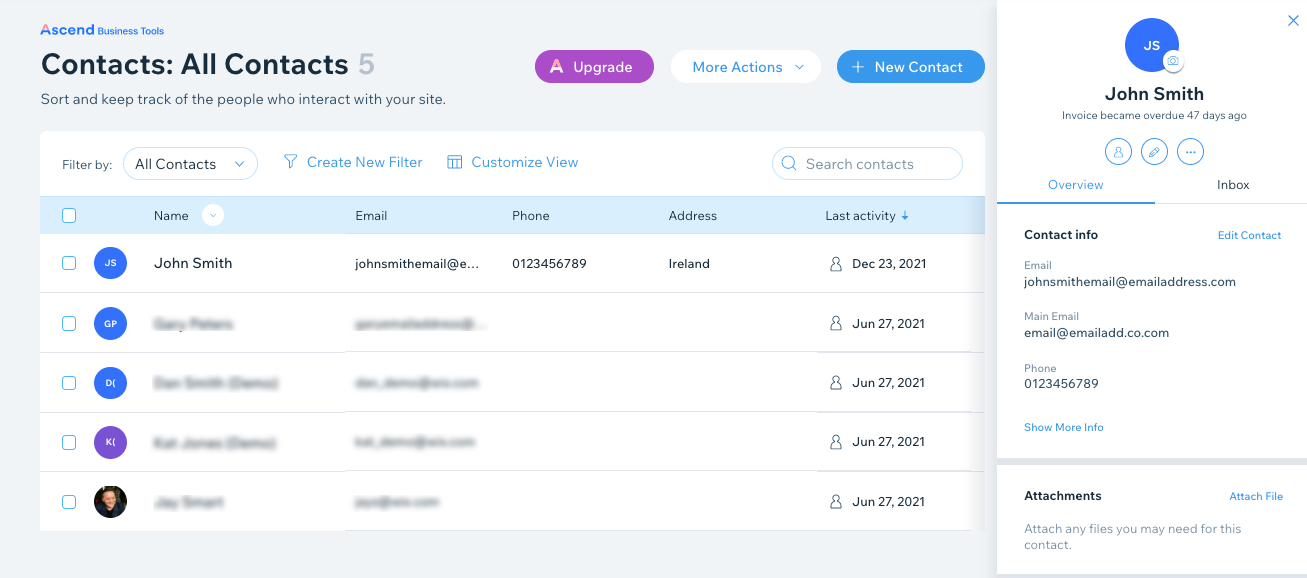 You can see an Overview of your contact, including contact information, member status, contact labels, subscriptions, and more. You can edit your contact's details from within the panel.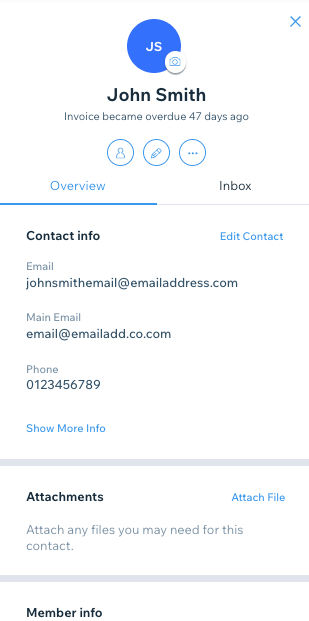 The Inbox tab displays your contacts activity history, and you can send a chat message, email, and SMS to your contact from the Inbox panel.
---
Customizable contact panel
Clicking Customize View in the contact's details allows you to control the contact information displayed, and how that information is ordered, using a collection of widgets.
You can select and deselect the Contact Widgets you want to display, and click and drag the widgets to reorder them.
Important:
Changes made in the Contact Widgets affects how the panel looks for all contacts.