Renting Apartments Using Wix Hotels
Wix Hotels is an all-in-one booking system, allowing you to rent and manage any type of vacation rental, including apartments. There are just a few small adjustments you'll need to make and you're ready to go.
Step 1 | Add Wix Hotels
We have some stunning
apartment templates
for you to choose from. These already come with Wix Hotels installed, but you're welcome to use any template and add Wix Hotels to it.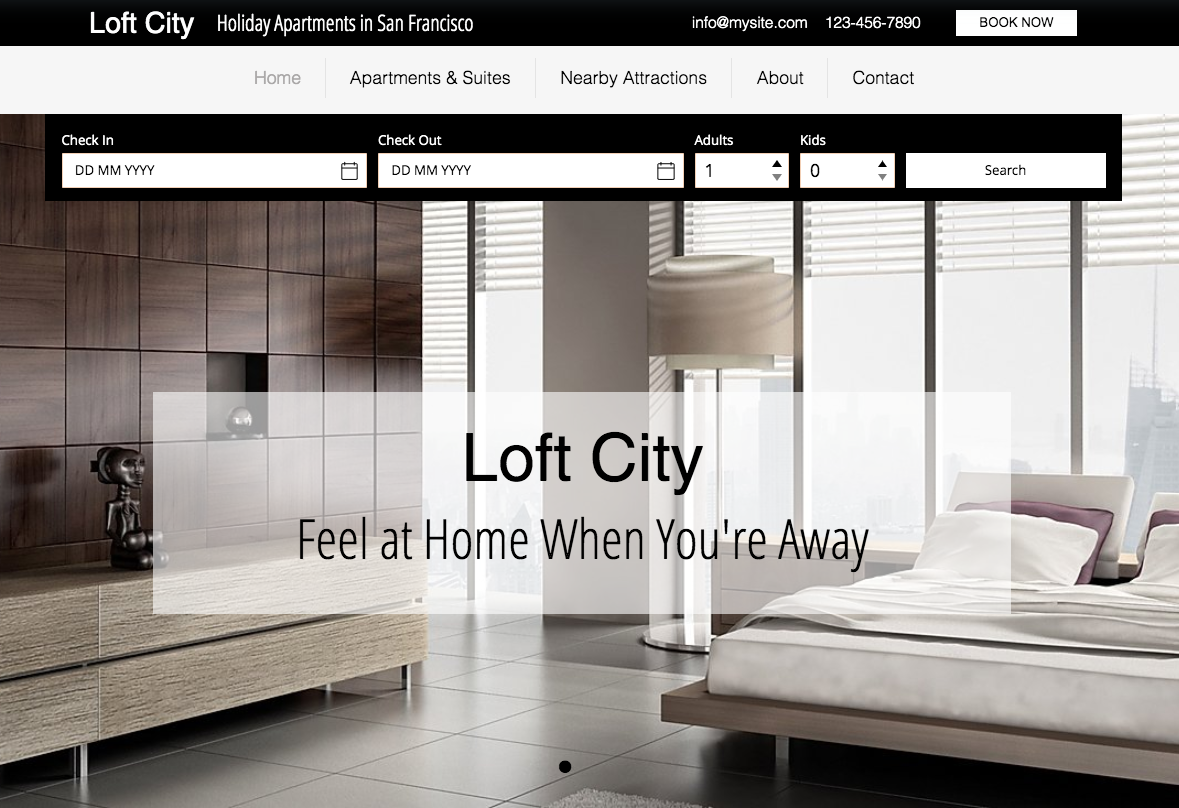 ---
Step 2 | Set Up Your Apartment
Let's start by choosing your property type and adding your apartment. If you have more than one apartment, you can always go back and add more. Click Manage on the Wix Hotels app in the Editor at any time to access the Hotels dashboard.
Now, follow the prompts to add your first apartment, enter your property settings and set up payments. For detailed information, follow the steps
here
.
---
Step 3 | Customize the Wix Hotels App in the Editor
The default settings of the Wix Hotels app are customized for renting hotel rooms. In order to set up the Wix Hotels app for apartment rentals, you'll need to make a few tweaks to the app's display settings.
Click Settings on the Wix Hotels app in the Editor and customize it to suit your needs.
Step 4 | Change the Hotel Page Name
If you are not using a template created specially for apartment rentals, the name of the Hotel page (and therefore the menu tab) might be "Rooms & Rates" or "Book a Room". You can easily edit the page/menu name to suit your needs.