Adding and Setting Up the Site Badges App
Let your customers know about special events, offers, and your online availability with the Site Badges app. Adding a badge to your site is a great way to promote your online business in a fun and enticing way.
You can add a badge anywhere on your site and fully customize the text and design of each badge.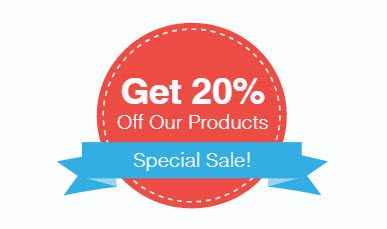 To add and set up the Site Badges app:
Click Add to Site.
Select the app in your Editor.
Click Settings.
Click Set Up Badge.
Select a badge template.
Customize the app settings.
8. Customize the design of the badge.
Want to use your badge on a different page?
You can cut and paste the app to move it to another page on your site.