Wix Stores: Adding and Setting Up a Wishlist
Let your customers keep track of their favorite products by adding them to a wishlist.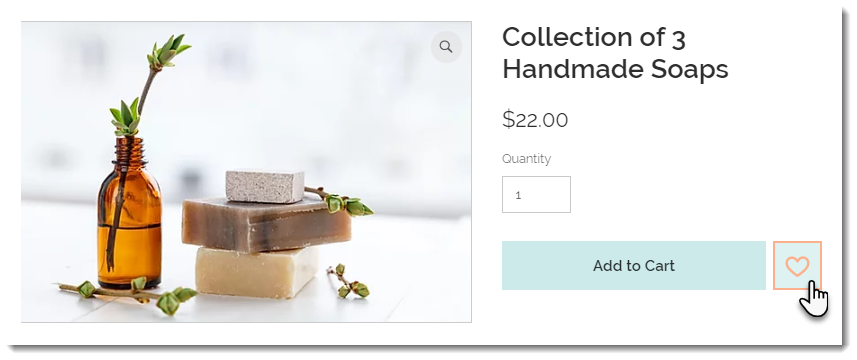 Later, they can review wishlisted items and choose which ones to purchase.
---
To add and set up a store wishlist:
Go to your store's Product Page.
2. Click the Product Page in the Editor.
3. Click Settings.
4. Click the Wishlist tab.
5. Click Add Wishlist.
6. (Optional) Customize the "Add to Wishlist" button.
7. (Optional) Customize the Wishlist page.