Wix Photo Albums: Changing the Focal Point of Images in Your Photo Album
Change the focal point of the images inside your Photo Album, so your visitors see the most important part from the main gallery view.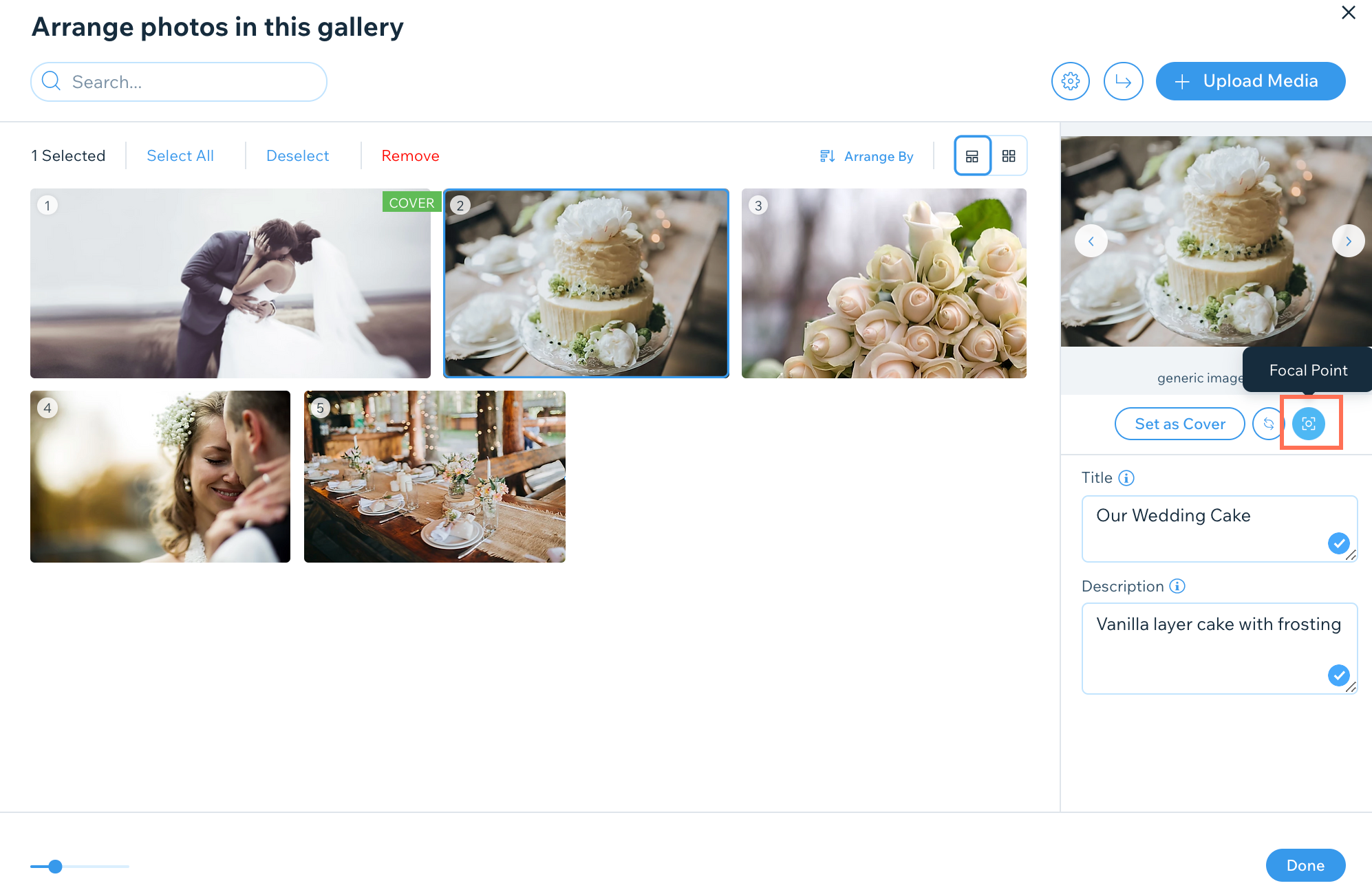 Note:
Changing the focal point of an image does not resize it; it changes which part is visible on the gallery. When your site visitor clicks the image, they see the whole image in expand mode (if you selected the expand mode option in the settings).
To change the focal point of an image:
Go to Photo Albums in your site's dashboard.
Click Manage next to the relevant album.
Click Customize at the top right.
Hover over your gallery in the panel on the left and click Manage Media.
Select an image and click the Focal point icon under the selected image.
Click the position on the thumbnail image where you want the focal point to be. The focal point is displayed as a white circle.
Tip: You can also the click and drag the circle over the image to select a focal point.

Click Done.