Wix Editor: Creating Text Columns
Columns are a great way to showcase important site information. You can do this by adding a strip to your site and organizing your text into neat, structured columns. Design your columns to be equal in size, or customize each column's proportions individually.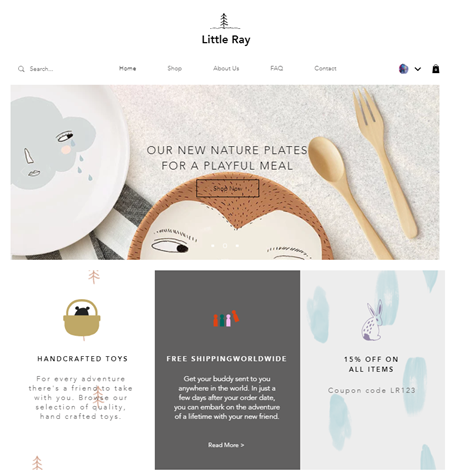 ---
Step 1 | Split your strip into columns
First, split your strip into the desired amount of columns. You can have up to five columns.
To split your strip into columns:
Click your strip in the Editor.
Click the Layouts icon .
Click Add Column.
(Optional) Click Manage Columns and then Add Column to add more columns.
---
Step 2 | Resize your columns
Adjust your column proportions to suit the amount of text you want to display. You can choose from one of our column proportions presets or create a custom layout.
Note:
If you have 5 columns, you cannot customize their proportions. They are always distributed equally.
To resize your columns:
Click the strip that contains the columns in the Editor.
Click the Layout icon .
Click a layout under Column Proportions.
Click Customize Proportions and customize the layout by dragging the column edges.
---
Step 3 | Add text to your columns
Next, add a text element to your site. Then, resize the element using the drag handles and drop it in place on your column.
To add text to your columns:
Add a text element to your site.
Re-size the text element so that it fits completely inside your column borders.
Click and drag the text element to your chosen position on the column.
Drop the text element when you see Attach to Column.
Important:
Make sure that your text is placed in the gridlines of each column to ensure that the text is visible on all devices.
Tip:
If you don't want your strip (behind your columns) to be visible, make it transparent by decreasing the opacity in the background settings.