Wix Video: Uploading Videos to Social Media
Leverage the power of social media and upload videos from your Wix Video Library directly to your Facebook or YouTube account. It's a new way to connect with your fans, reach a broader audience and drive traffic back to your site.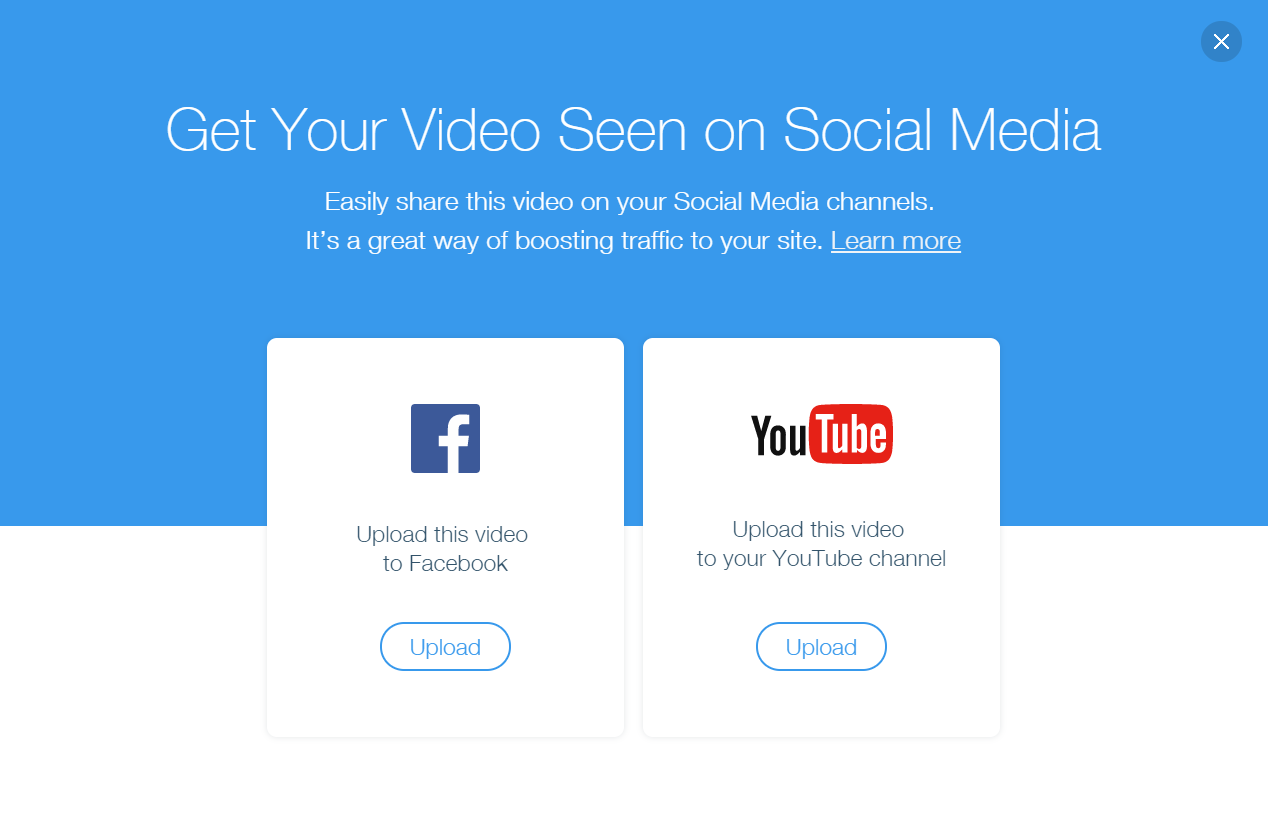 To select a video:
Go to your Video Library.
Select which video you want to upload.
Click the Show More button.
Click Upload to Social.
To upload as a post to Facebook
To upload as a video to YouTube