Studio Editor: Using AI to Make Sections Responsive
Use the power of AI to make your layouts responsive in just one click. After you design a section on desktop, the responsive AI tool makes it look great on all breakpoints, allowing faster and more efficient site creation.
In this article, learn more about:
---
Generating a responsive section with AI
When you run the responsive AI tool, it generates a layout suggestion for your section within seconds. You don't have to apply the suggestion if you don't like what you see in the preview. You can simply discard the changes and continue working on your original layout.
To generate a responsive section:
Click the Desktop breakpoint at the top of the Editor.
Select the relevant section.
Click the Responsive AI icon .
Click Generate Now.
(In the preview) Click through the breakpoints to see how the section looks.
Choose what to do next:

Apply Design: Instantly apply the AI suggestions to the section.
Discard Changes: Ignore the AI suggestions and go back to your original design.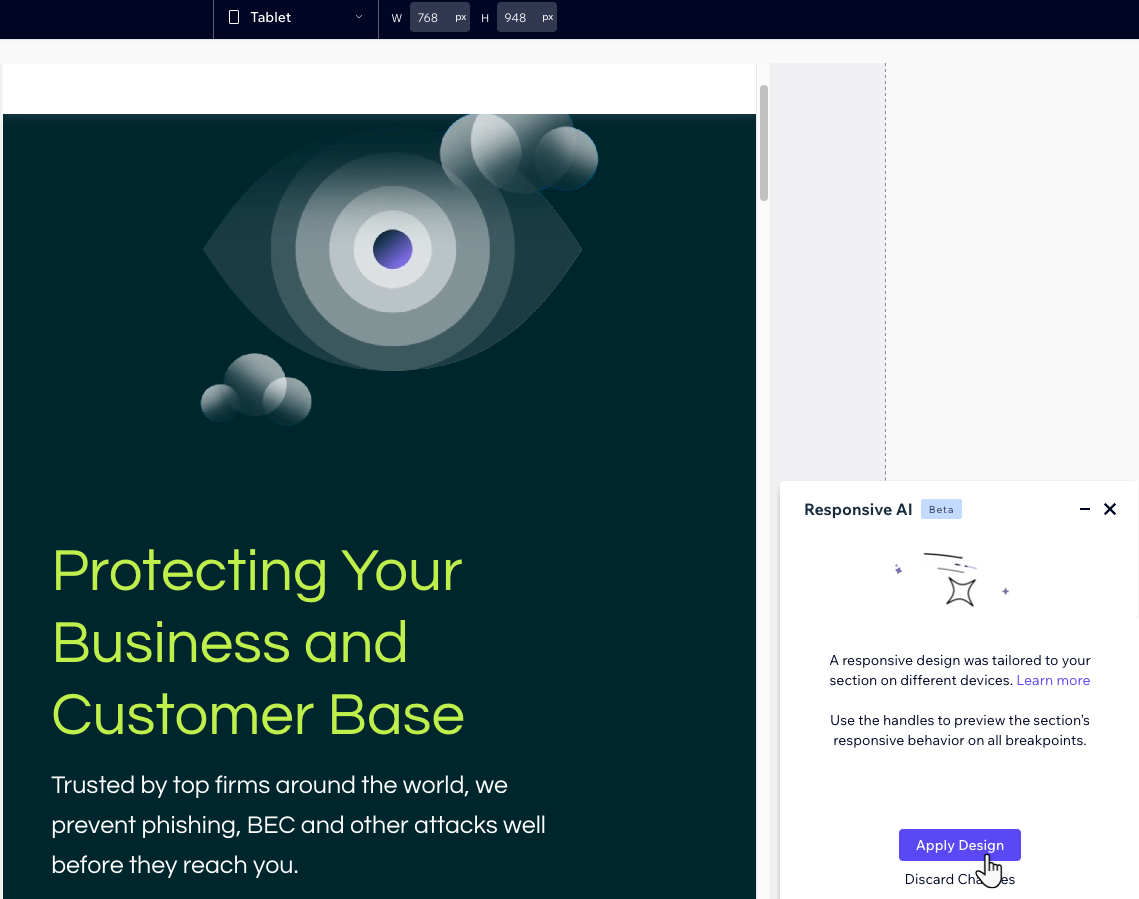 ---
FAQs
Click a question below to learn more about the responsive AI tool.
How does the responsive AI tool work?
How many times can I run the AI on the same section?