Pricing Plans: Editing the Text in Your Pricing Plans Page
You can edit the default header, button and ribbon text in the Pricing Plans app to suit your business and brand.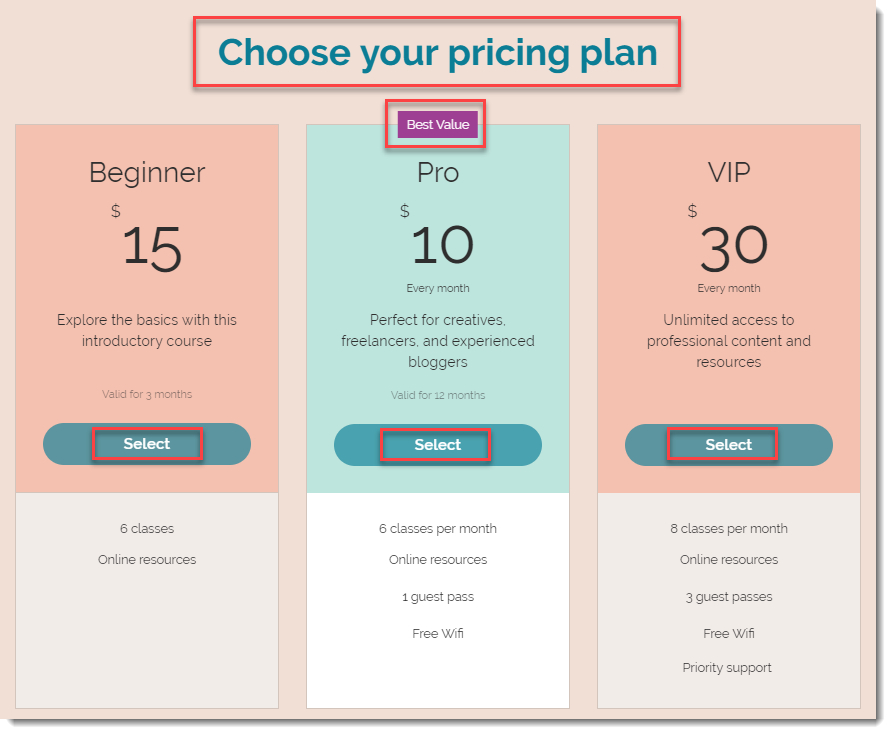 Note:
To edit plan names, descriptions, or benefits, go to the
Pricing Plans
tab and select the plan you want to edit.
To edit the pricing plan text:
Click the Pricing Plans page in the Editor.
Click Settings.
Click the Text tab on the left.
Edit the following text:

Page Header: The title that appears above the plans.
Button: The button clients click to select a plan.
Button (with Free Trial): The button clients click to select a recurring membership plan that has a free trial.
Ribbon: The "Best Value" ribbon on the highlighted plan (if a plan is highlighted).
Notes:
It is not possible to edit button text separately for different plans.