Wix Stores: Backup Shipping Rates for Real Time Shipping Calculations with Correios
When store owners can't receive a Correios Real Time shipping rate for whatever reason, the backup shipping rate is used.
Why would we be unable to receive a Correios Real Time Shipping Rate?
This can happen for a number of reasons:
Your "Shipping From" postal code is incorrect. To verify your postal code, click here.
The "envelope" package type was used for orders over 1 kg.
The sum of the package dimensions exceeded 200 (width + height + length).
None of the selected services were applicable to the buyer's region. (e.g. you set up only SEDEX 10, but your buyer is in a region that is not eligible for that service).
Correios servers are down.
Important:
Real time shipping with Correios is provided by a third party and it is necessary to enter a backup rate in case that third-party service is not available.
How can I see that a backup shipping rate was used?
There are two ways to check this. When you
preview the checkout process
, you can see if a backup rate is used for a sale by the delivery method that appears.
A Correios sale that does not use a backup rate, displays the name of the particular service (e.g. PAC, SEDEX 10, etc.) during checkout (see image on left). However, when a backup rate is used, the carrier name (Correios ) is displayed (see right).
In addition, you can click an order in the Orders tab to check the shipping amount and see if your backup shipping rate was used (in the example below, the backup shipping rate is R$10).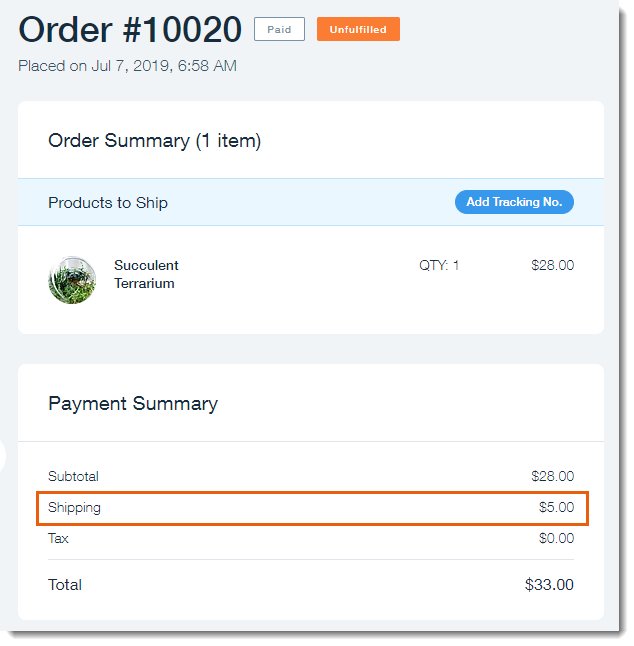 Note that the shipping method is listed on the right of the order page.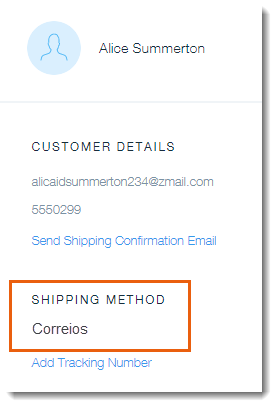 To enter a backup shipping rate:
Go to the Shipping & fulfillment tab in your site's dashboard.
Click a default rule or click Add New Rule to add a new one.
Click Calculate with Correois.
In the Backup Setting section, enter a Backup Shipping Rate.
Note:
This rate is applied per order, not per product.