Wix Restaurants Request: Sending Customers to a Separate Confirmation Page After Ordering
After a customer places an order through your online ordering system, a Thank You pop-up opens to confirm the order. Once they click Got It, they return to the online ordering page.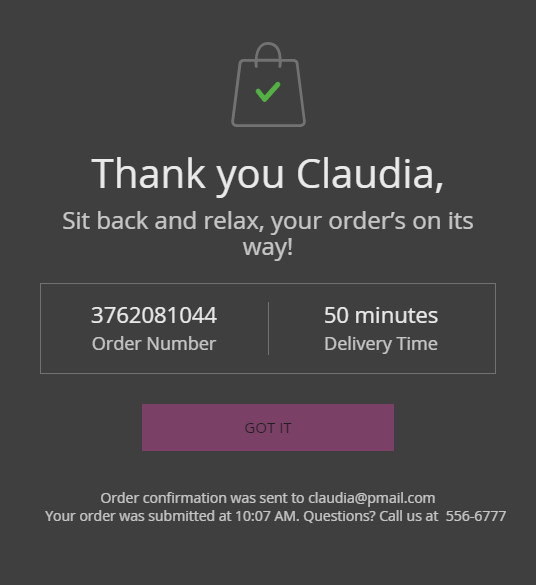 Currently, it is not possible to redirect customers to a separate confirmation page after they place their order.
We are always working to update and improve our products, and your feedback is hugely appreciated.
If this is a feature you would like to see in the future, please click Vote for this feature and we'll make sure to keep you updated.
Note: All information, including planned features and time estimations, are purely informative and are subject to change or cancellation at any time at Wix's discretion. They do not represent a promise, commitment or guarantee of future availability or implementation, and should not be relied upon in making purchasing decisions.