Third-Party App: Low Inventory Alert by Presto-Changeo
With the Low Inventory Alert app by Presto-Changeo, you can focus on developing and promoting your store to increase sales instead of manually monitoring your inventory levels.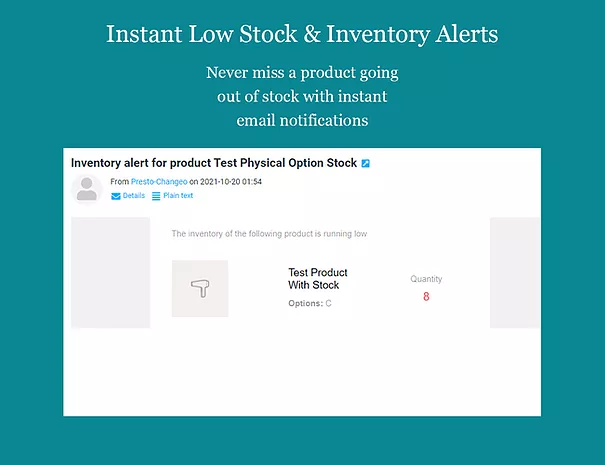 Important:
To use this app, you need to add Wix Stores.
This app is only available in English.
Features and benefits include:
Instant low stock and inventory alerts
Never miss a product going out of stock again with instant email notifications
Generate a Low Inventory Report to see all the products that are running low
Choose from Global, Product, Category (Collection), and Brand alerts
For questions or comments, contact Presto-Changeo directly: